Holy Trinity Greek Orthodox Church
Raleigh, North Carolina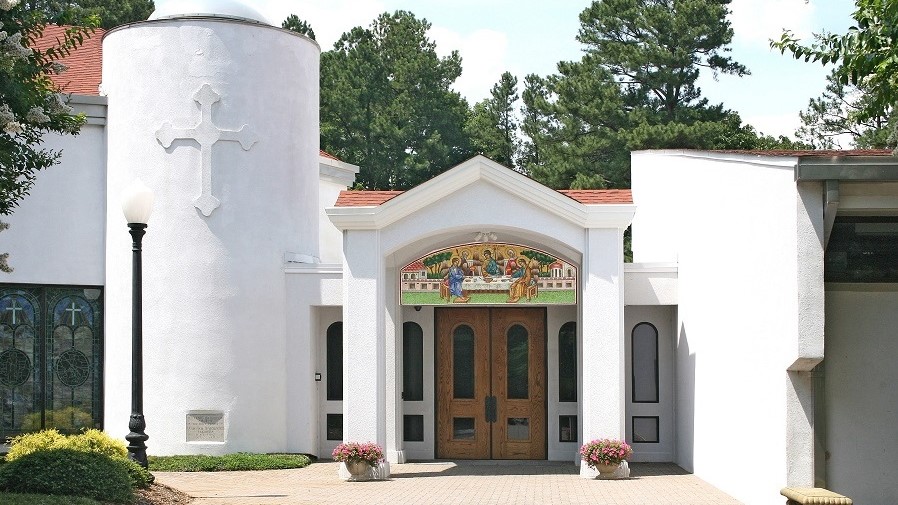 Sharing the Ancient, Apostolic Faith in the Greater Raleigh Area since 1924
We encourage you to browse our site to learn more about the Greek Orthodox Christian Faith, our ancient and venerable heritage, and the numerous ministries and programs of our wonderful community. Thanks to the gracious efforts of our stewards, we offer something for everyone to learn and grow in the image and likeness of God within the context of good Christian fellowship.

Online Giving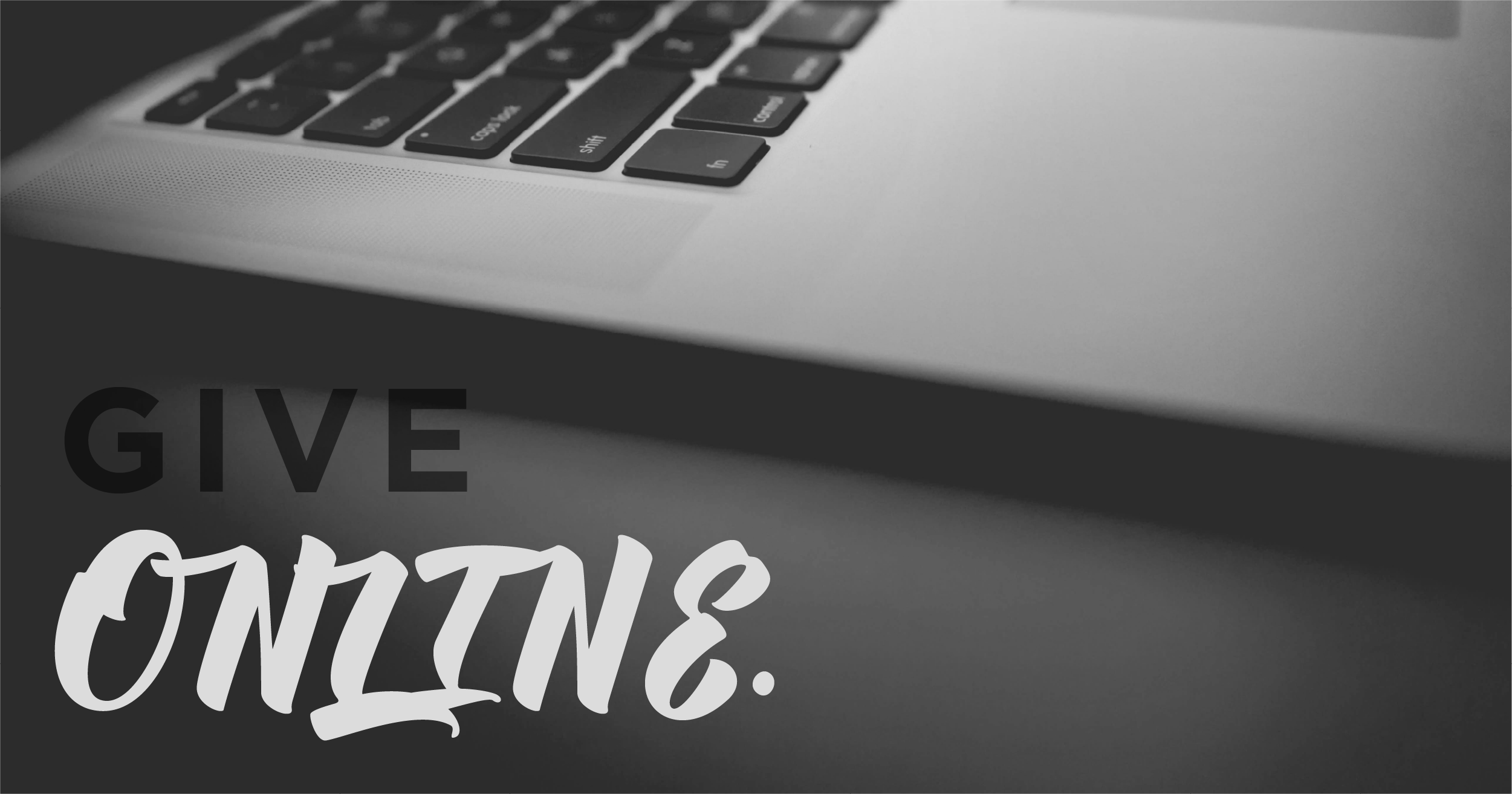 ---
Church Calendar
Saturday, May 21

9 am

Greek Dance Workshop (Fellowship Hall)

Sunday, May 22

8 am

PC Duty: Nikolas*, Armisted, Riley, Klemes

8:30 am

Orthros - broadcast begins at 8:25am

11:15 am

40-day Blessing (Allie+Sophia Gouveia)
Special General Assembly - 15 May
From Our Parish Council President, John Constantelos
May 15th's special general assembly marks a major event in our parish's history where we all discuss and decide on moving forward with our long awaited plans for a new sanctuary and facilities. This is the first of many steps to come where we define the future of our parish, and establish our legacy as stewards of that future for those that are here now, and the new parishioners coming here every day. I hope to see all of you on the 15th!
Get Informed Ahead of the May 15, 2022 Special General Assembly for the Master Planning Phase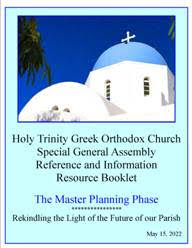 Download this booklet of detailed information about our building program, past, present and future
This booklet will provide both new parishioners, those who have joined us since 2010 and those who have been members for long time with a bit of our church's history, the past building program in 2008, a lot of background information and a plan for our church's future.
In addition, hopefully, it will answer a great number of questions that many parishioners have asked over the last few years about Holy Trinity going forward. It addresses why we need to rekindle the building program and how it is planned to be accomplished.
This first step is a new master plan with a focus on the future of our parish. Please read (or at least review) this booklet in advance of the Special General Assembly on May 15,2022, to be totally informed wjen it comes time to vote on selecting two professionals to prepare this master plan for this first important step. If you approve their engagement, the next step will be for them to visit us on June 10, 11 and 12 to listen to our needs, wants and goals for Holy Trinity. Each is well versed in master planning, one in architecture, Orthodox churches and building layout, and the other in civil engineering with site development, road improvements and City of Raleigh and NCDOT ordinances and requirements. In addition to our talented and dedicated parishioners, we make a good team!
Please plan to attend the May 15, 2022 Special General Assembly and be a part of the future of Holy Trinity.
Your HTGOC Building Committee
---
Graduation Sunday!
On Sunday, June 19, following Divine Liturgy the 2022 Graduates will be recognized for their achievements. Parents of graduates, we need you to complete the Graduation Sunday Student Information Form and submit it to us by Sunday, June 5th. If you don't plan to attend the Liturgy in person, please complete the form and plan to join us virtually.
Copies of the form will be available on the candle table at the church or you may download the form here. Please email the completed form to htraleighoffice@gmail.com or mail to: HTGOC, 5000 Lead Mine Road, Raleigh, NC 27612.
If you have questions, please contact: Shae Noffsinger at shaejn@yahoo.com.
---
Lenten Lecture Series - 2022
Watch our recent lectures:
---
Latest News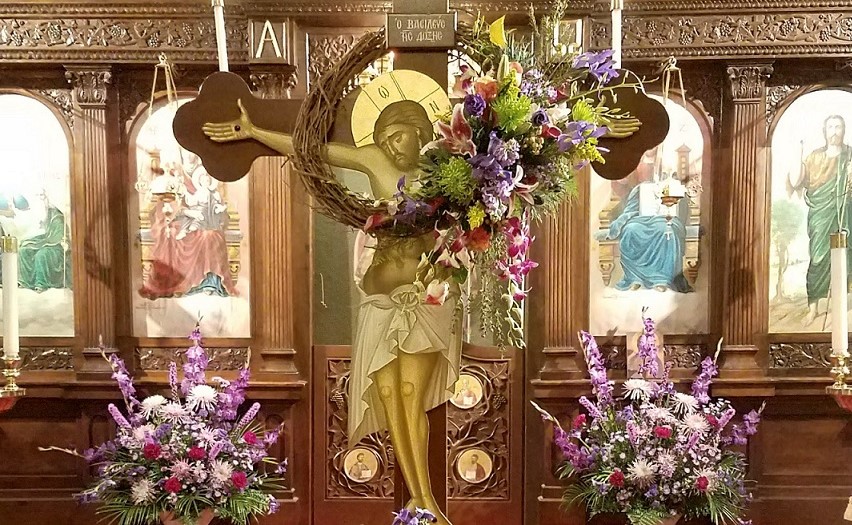 2022 Lent and Holy Week Flower Sponsors
March 30, 2022
---
Latest Sermon
---
A Prayer of Protection Against Coronavirus
To be prayed each night at 8pm
---
Online Chapel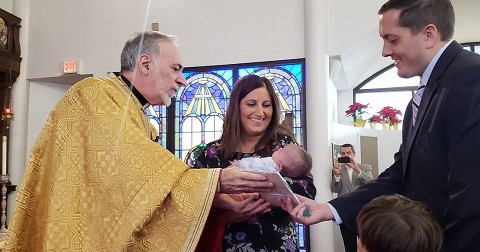 Our Community
Learn more about the Holy Trinity community and how to get involved!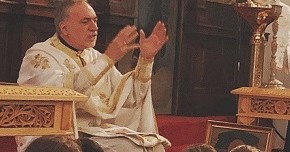 Learn about Orthodoxy
God invites us to experience and participate in His love.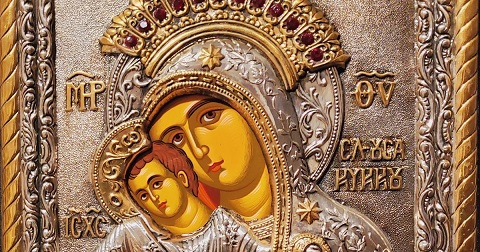 Schedule of Services
Gathering as His Church, we give thanks to God in the Divine Liturgy.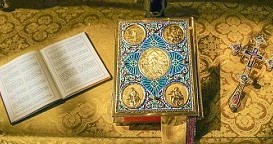 Come and See
Live Service Broadcasts